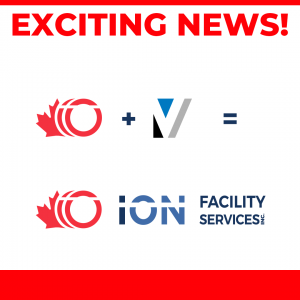 We are pleased to announce that IONFS has completed the asset acquisition of the Veranova Facility Management Division. To welcome Veranova Facility Management Division to our family is a milestone event for IONFS that significantly enhances our position in the market and our value proposition to clients. 
Uniting IONFS's leading cross-Canada commercial services platform with thousands of projects and property businesses across the country will position our company as one of the only companies in Canada capable of providing building owners and managers with a full range of core facility maintenance services. Through this acquisition, we are now able to offer our clients a deeper suite of best in class outsourced services - a one-stop-shop for all of their facility maintenance needs.
Essential partner of our clients' business; adding value, building trustworthy relationships and continually evolving to meet our clients' needs.
Recognized as a premier facility services provider in Canada and USA, becoming our clients' one source for service.
Outstanding customer experience
Integrity
Passion
Sustainability
Innovation
Our clients trust us to be their strategic partner and to provide transparency in service delivery and price.
We keep our overhead low and develop strategic partnerships with vendors, resulting in a lean, cost-effective operation.
Innovation and efficiencies drive our low costs and high standards.
We surround ourselves with partners sharing the same business values and culture.
We are committed to investing in our people; creating a broader business knowledge.