Customer-first
quality driven service
At IONFS, we foster a culture of inclusion and diversity – recognizing the value of individuals from every community.
"When we celebrate what is both different and common, ION becomes a more inclusive, and superior company. We become a beautiful mosaic. Different people, different beliefs, different hopes, different dreams! Our ability to reach unity in diversity will be a testament to the ION GROUP"- Peter Lain
Simply put, having a workforce with diverse backgrounds, perspectives, cultures, and abilities propel us towards increased innovation, global thinking, and unlimited potential. It's good for business.

Our goal is to continue to break down barriers and abolish bias in all areas of our company so that our team, clients, partners and vendors experience our commitment firsthand. We believe everyone's individual differences contribute to greater work culture and overall achievement.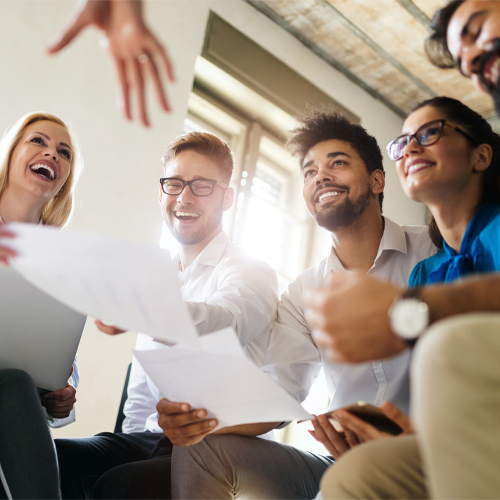 We have made it our mandate to do business with diverse suppliers throughout Canada, including business owned and staffed by people with disabilities, minority groups, women, and others.
We know that we attract (and keep!) the best talent when we ensure that no door is closed to anyone based on their race, gender identity, sexuality, nationality or (dis)ability.
While we pride ourselves on being a safe place to work - we can only get better by committing to inclusive hiring practices and related business-wide policies. In other words, bring your authentic self!
At IONFS, we encourage the inclusion of First Nations, Métis and Inuit peoples – recognizing their distinct history and culture. Further, our corporate objective is to work to widen our supplier/vendor relationships and partnerships to include Aboriginal-owned and managed businesses.
At IONFS, we have a moral and corporate responsibility to move forward with strategies that fight racism, bias and prejudice. We have zero tolerance for intolerance. We promise keep tough conversations going,
There is still more to do in order to inspire, educate and enforce equality and anti-racism. We are here for it. Connect today and let's keep the dialogue moving forward.