Helping Keep Facilities & Communities Safe
We keep your facility sanitized and thoroughly cleaned
When it comes to cleaning large spaces such as healthcare and educational facilities, retail centers, manufacturing/processing plants, office buildings, warehouses and more, IONFS does it right. Our deep cleaning protocols keep your business running safely and smoothly.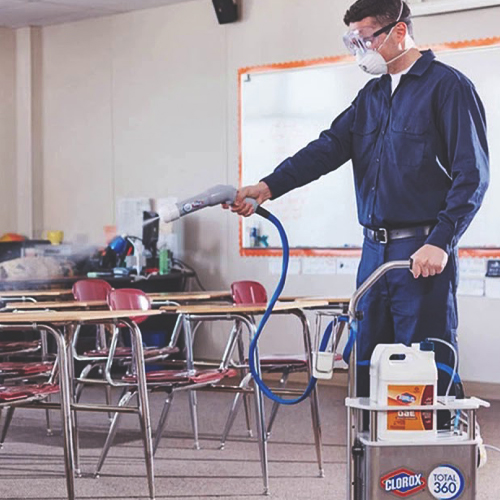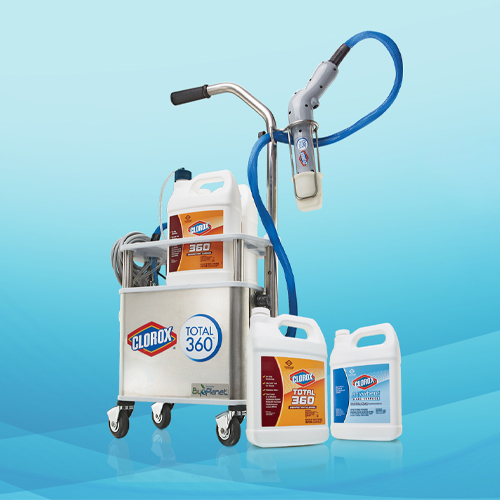 Guaranteed safety of your clean facility
Long before the Covid-19 pandemic struck, we were using the Clorox® 360 Electrostatic Sanitation system. It is highly effective at eliminating germs and pathogens on hard AND soft surfaces. It's fast, safe and cost-effective too.
How does electrostatic sanitation work?
It works by spraying an electrostatically charged mist that clings up, under and around surfaces to coat them with the sanitizing solution. Dusting and wiping can't reach the places that electrostatic sprayers do – it's that simple.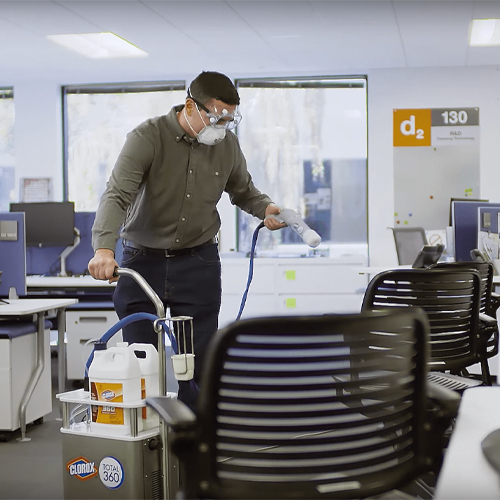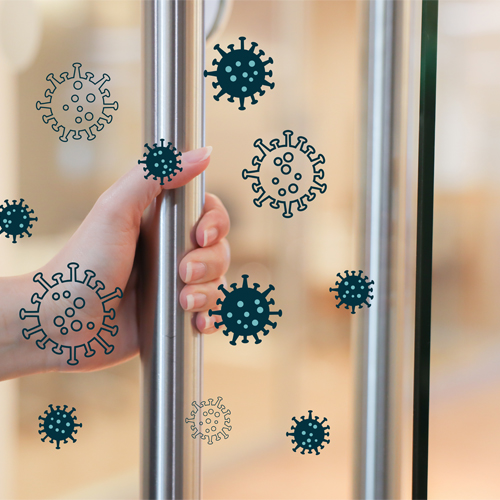 Providing exceptional results
IONFS is an industry leader when it comes to your re-opening and return to work plan & policy:
• Deep cleaning
• Detail cleaning
• Distance/space management
• Electrostatic spraying - Clorox® 360 System
• PPE, plexiglass & signage
• Sanitation & disinfection
• Touch-free equipment